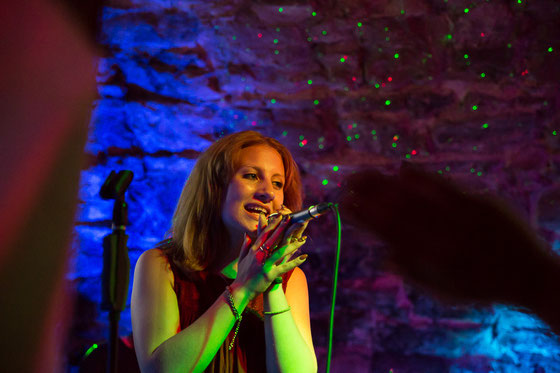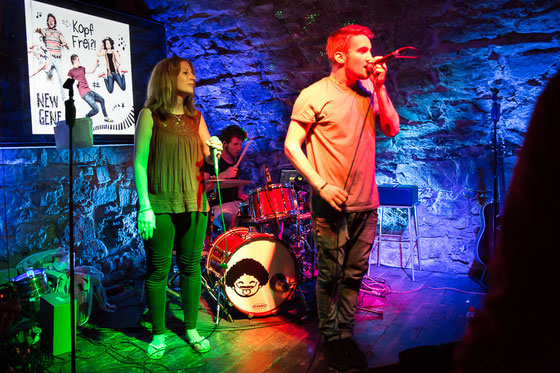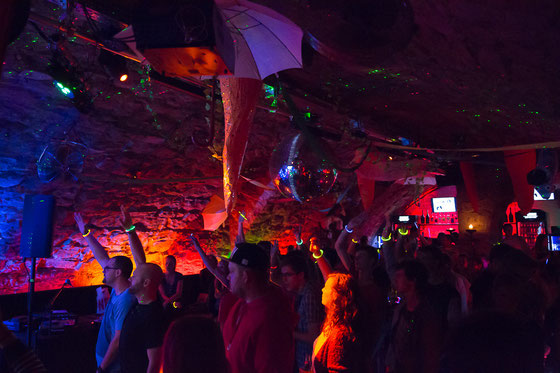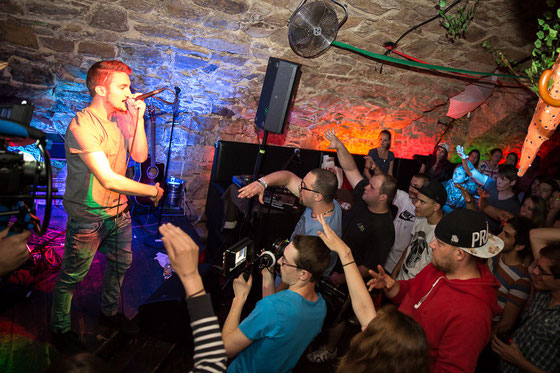 Gestern Abend (27.6.) haben New Gene ihre erste Platte veröffentlicht!
Die Party fand in Kirchheim in der Milchabr statt. Eine coole Location für so ein cooles Event. New Gene, eine Band aus dem Kreis Göppingen. 
Ich hatte bereits das Vergnügen, mit den dreien das Covershooting für diese CD zu machen. Sie kamen damals, nach 2 Stunden Stau stehen, mit bester Stimmung in die Deutsche POP Akademie zum Shooting. Es war sehr warm an diesem Tag, aber das störte uns nicht. Das Shooting war sehr schweißtreibend gewesen, jedoch kann sich das Ergebnis sehen lassen. (siehe 2tes Bild auf dem Monitor) 
Ich wünsche den 3en nun das aller Beste für ihre Zukunft mit New Gene und natürliche viele Verkaufte CDs :)
Eure Conny 
-----
Yesterday, i was part of the release party from New Gene. A band living in the area of Göppingen, have released now there first album!
A couple of weeks earlier, i was shooting their cover. After standing in a traffic jam for 2 hours, they finally arrived at my school to shoot the cover. It was quite a hot day but it didn´t bother us. 
After an exhausting shooting, we had some really cool stuff as you can see on picture two, our final cover.
Now i wanna wish all the best for the futur and heaps of sold CDs.
Conny Xx :)